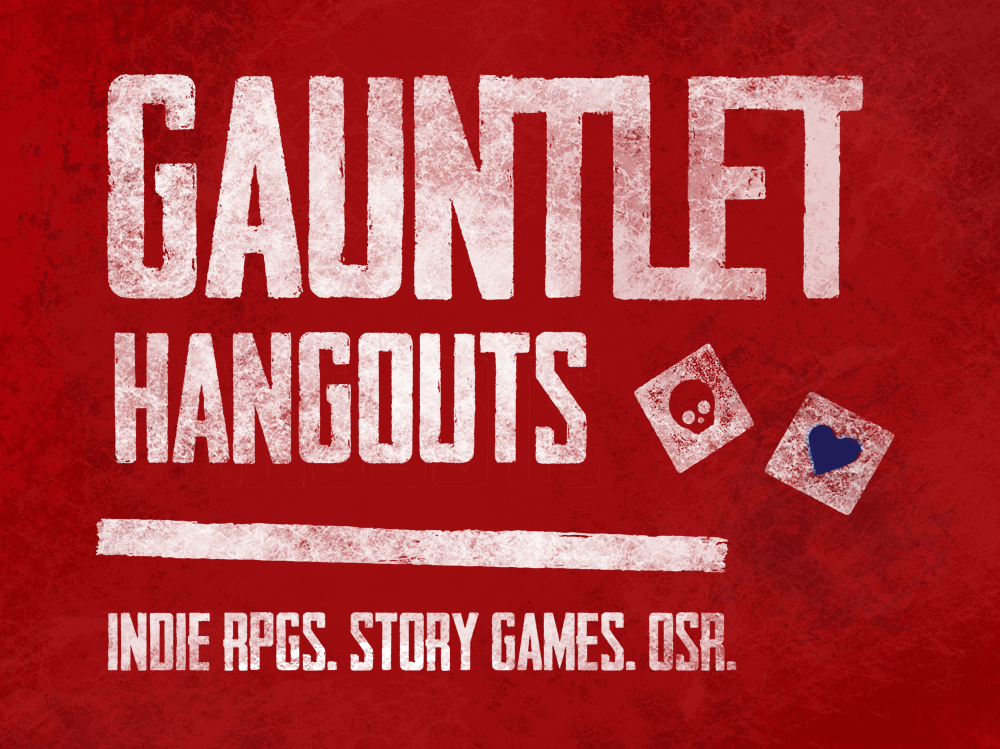 Greetings, all! The weekly Gauntlet Hangouts video roundup post is now up on The Gauntlet Blog! Games this week include Urban Shadows, Downfall, Alas for the Awful Sea, and many more! Check it out, and be sure not to miss all the other great Gauntlet Blog posts from the week!
https://www.gauntlet-rpg.com/blog/gauntlet-video-roundup-february-1-2019
Thanks go out to all our Gauntlet Hangouts videos game runners, facilitators, and players this week, including: Agatha, Alejandro Duarte, Barry Cook, Ben Swinden, Bethany H, Bryan Lotz, Carmina Marin, Catherine Ramen, Chris Newton, Darold Ross, Darren Brockes, David LaFreniere, David Miessler-Kubanek, David Morrison, Fernando Dolande, Ferretheim Games, Greg Gelder, Horst Wurst, Jesse Abelman, Jesse Larimer, Jim Crocker, Joshua DeGagné, Joshua Gilbreath, João Felipe Santos, Kevin Marshall, Larry S, Leandro Pondoc, Lowell Francis, Lu Quade, Ludovico Alves, Luiz Paulo S F, Michael G. Barford, Mikael Tysvær, Nathaniel Benton, Owen Thompson, Pat Perkins, Paul Kalupnieks, Pawel Solowczuk, Peter Mazzeo, Rachelle Dube, Richard Rogers, Richard Ruane, Robbie Boerth, Robert Ruthven, Ryan McNeil, Sabine V, Sarah J, Seraphina Malizia, Stentor Danielson, Steven desJardins, steven watkins, Tom Fowler, and Tomer Gurantz.