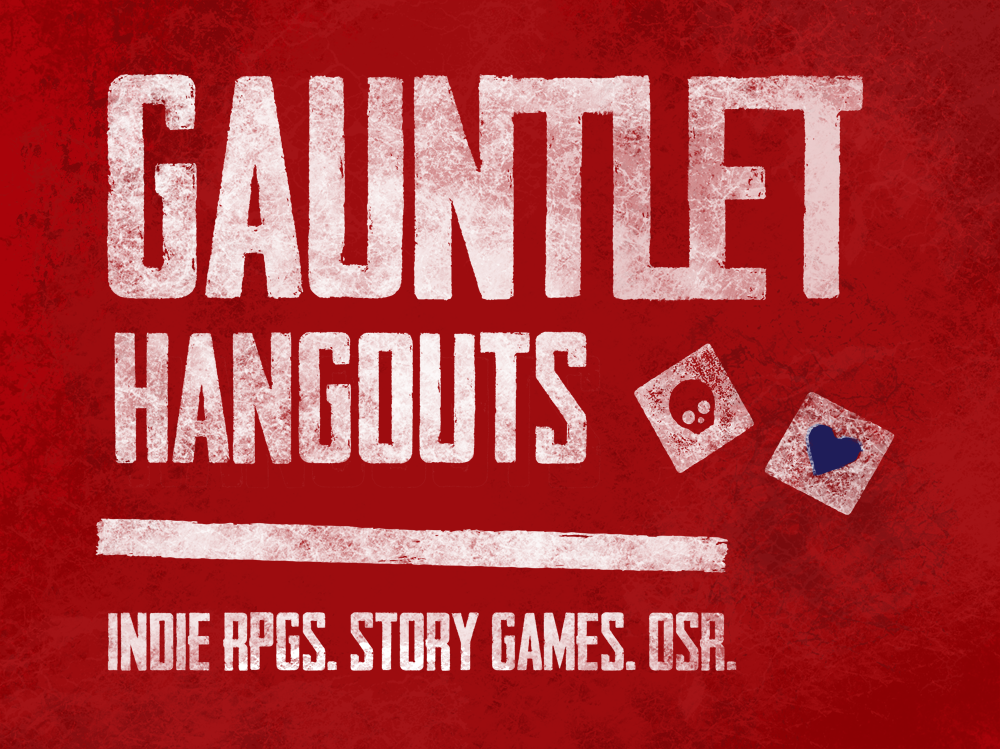 Greetings, all! The weekly Gauntlet Hangouts video roundup post is now up on The Gauntlet Blog! There are a lot of great sessions this week, including from games like Fire Ships at Midnight, Spire, and Solar Blades & Cosmic Spells. Check it out, and be sure not to miss all the other great Gauntlet Blog posts from the week!
https://www.gauntlet-rpg.com/blog/gauntlet-video-roundup-january-25-2019
Thanks go out to all our Gauntlet Hangouts videos game runners, facilitators, and players this week, including: Adam Vass, Agatha, Alejandro Duarte, Alex Tsourakis, Alun Rees, Andy Hauge, Asher Silberman, Barry Cook, BeePeeGee RPG, Ben Swinden, Bethany H, Brett WH, Bryan Lotz, Carmina Marin, Catherine Ramen, Chris Newton, Darold Ross, Darren Brockes, Dave Walker, David Jay, David LaFreniere, David Morrison, Donogh McCarthy, Eike K., Gerrit Reininghaus, gerwyn walters, Horst Wurst, Jason Cox, Jesse Larimer, Jim Crocker, Joe Amon, Joshua DeGagné, Joshua Gilbreath, João Felipe Santos, Kevin Marshall, Larry S, Leandro Pondoc, Lloyd Gyan, Lowell Francis, Lu Quade, Ludovico Alves, Luiz Paulo S F, Michael G. Barford, Pat Perkins, Patrick Kirkner, Patrick Knowles, Pawel Solowczuk, Peter Mazzeo, Rachelle Dube, Ray, Richard Rogers, Richard Ruane, Robbie Boerth, Ryan McNeil, Sabine V, Sam Zeitlin, Sarah J, Seraphina Malizia, Shane Liebling, Steven desJardins, steven watkins, Sławomir Wójcik, Tom Fowler, Tomer Gurantz, Tyler Lominack, Walter German, Yoshi Creelman, and Zak Soeria-Atmadja.