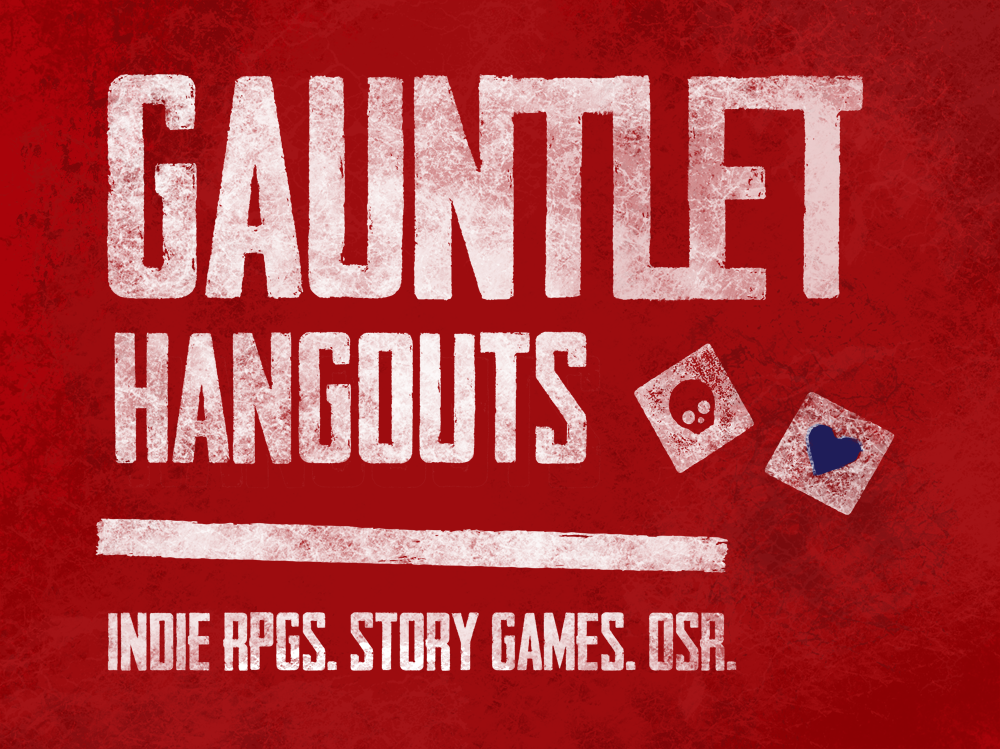 Greetings, all! The weekly Gauntlet Hangouts video roundup post is now up on The Gauntlet Blog! We've got sessions from such games as Legacy: Life Among the Ruins, The Watch, Jinkies! (on Kickstarter now!), and possibly a few games of Masks. 😉 Plus many more! Check it out, and be sure not to miss all the other great Gauntlet Blog posts from the week!
https://www.gauntlet-rpg.com/blog/gauntlet-video-roundup-march-8-2019
Thanks go out to all our Gauntlet Hangouts videos game runners, facilitators, and players this week, including: Agatha, Alejandro Duarte, Alex Meltsner, Alexi Sargeant, Alun R, Ary Ramsey, Asher Silberman, Auzumel S, Aybars Yurdun, Barry Cook, Ben Swinden, Bethany H, Blaine Moore, blaise hebert, Blake Ryan, Brett WH, Catherine Ramen, Chris Newton, Christo Meid, Christopher Krueger, Crom, Darren Brockes, David Walker, David Jay, David Morrison, David Rothfeder, Donogh McCarthy, Eduardo L., Eike K., Erick, Fernando Dolande, Ferretheim Games, Fraser Simons, gene a, gerwyn walters, Greg Gelder, Horst Wurst, Jake Householder, Jason Cordova, Jason Cox, Jenny W., Jeremy Strandberg, Jesse Abelman, Jim Crocker, Joe Zantek, John Campbell, Joshua Gilbreath, Kevin Marshall, Klint Finley, Leandro Pondoc, Lowell Francis, Ludovico Alves, Michael Esperum, Michael G. Barford, Michael Mendoza, Mikael Tysvær, Owen Thompson, Pat Perkins, Patrick Knowles, Paul Kalupnieks, Paul Rivers, Paul Staxx Spraget, Pawel Solowczuk, Peter Mazzeo, Phillip Wessels, Ren Neuhoff, Richard Rogers, Richard Ruane, Robbie Boerth, Robert Ruthven, Rory MacLeod, Ryan McNeil, Sabine V, Sarah J, Scott Puckett, Simon Landreville, Stentor Danielson, Stephanie Bryant, Stephen Humphreys, Steven desJardins, steven watkins, Sydney, Sławomir Wójcik, Tara Newman, Tina Trillitzsch, Tom Fowler, Tyler Lominack, V C, and Walter German.