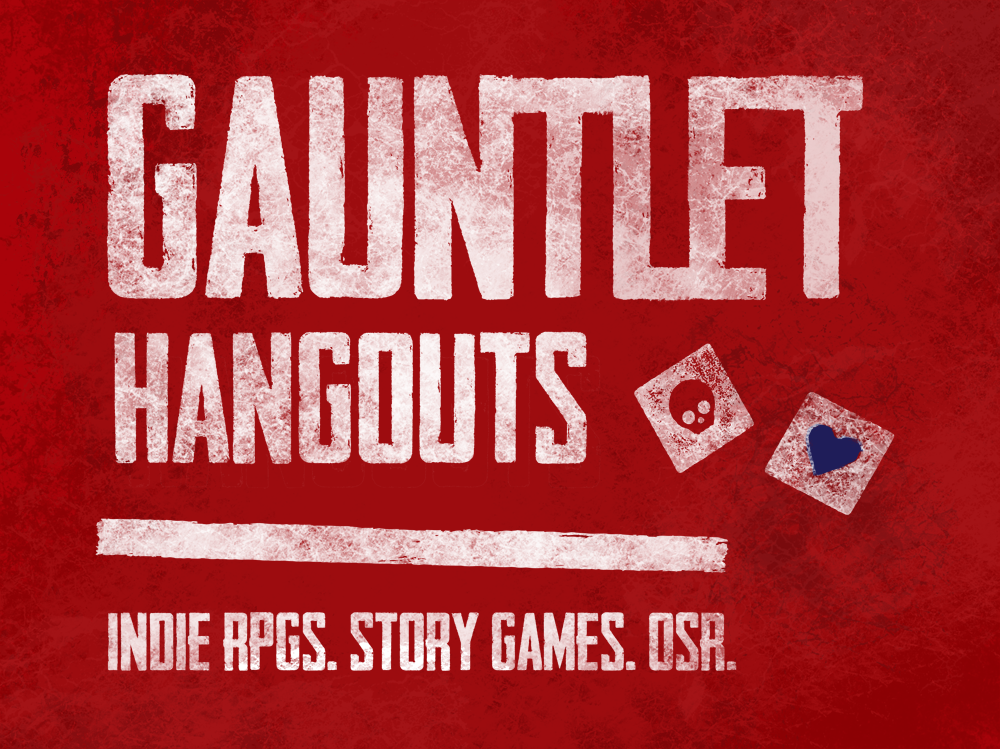 Greetings, all! The weekly Gauntlet Hangouts video roundup post is now up on The Gauntlet Blog! Check it out, and be sure not to miss all the other great Gauntlet Blog posts from the week!
This week features part 1 of a podcast crossover series of Hearts of Wulin run by designer Lowell Francis and featuring as players hosts from The Gauntlet, Asians Represent!, and Jianghu Hustle! Plus all the usual great games like Masks: A New Generation, Good Society, Void Vultures, and many more!
https://www.gauntlet-rpg.com/blog/gauntlet-video-roundup-february-15-2019
Thanks go out to all our Gauntlet Hangouts videos game runners, facilitators, and players this week, including: Agatha, Alejandro Duarte, Alex Meltsner, Alexi Sargeant, Aljoscha Beyer, Alun R, Andy Hauge, Asbjørn H Flø, Auzumel S, Bethany H, Bryan Lotz, Catherine Ramen, Chris Challice, Darold Ross, Darren Brockes, David Morrison, Eduardo L., Eli Kurtz, Eric Farmer, Fernando Dolande, Ferretheim Games, Fraser Simons, gene a, Horst Wurst, Jeremy M, Jesse Abelman, Jim Crocker, Kurai, Kurt Potts, Leandro Pondoc, Lowell Francis, Lu Quade, Ludovico Alves, Luiz Paulo S F, Michael G. Barford, Mikael Tysvær, Misha B, Noella Handley, Owen Thompson, Pat Perkins, Patrick Kirkner, Patrick Knowles, Peter Mazzeo, Richard Rogers, Richard Ruane, Roxanne, Ryan McNeil, Sabine V, Sam Zeitlin, Sarah J, Seraphina Malizia, Simon Landreville, Steven desJardins, steven watkins, Sławomir Wójcik, Tom Fowler, Tyler Lominack, and Zak Soeria-Atmadja.