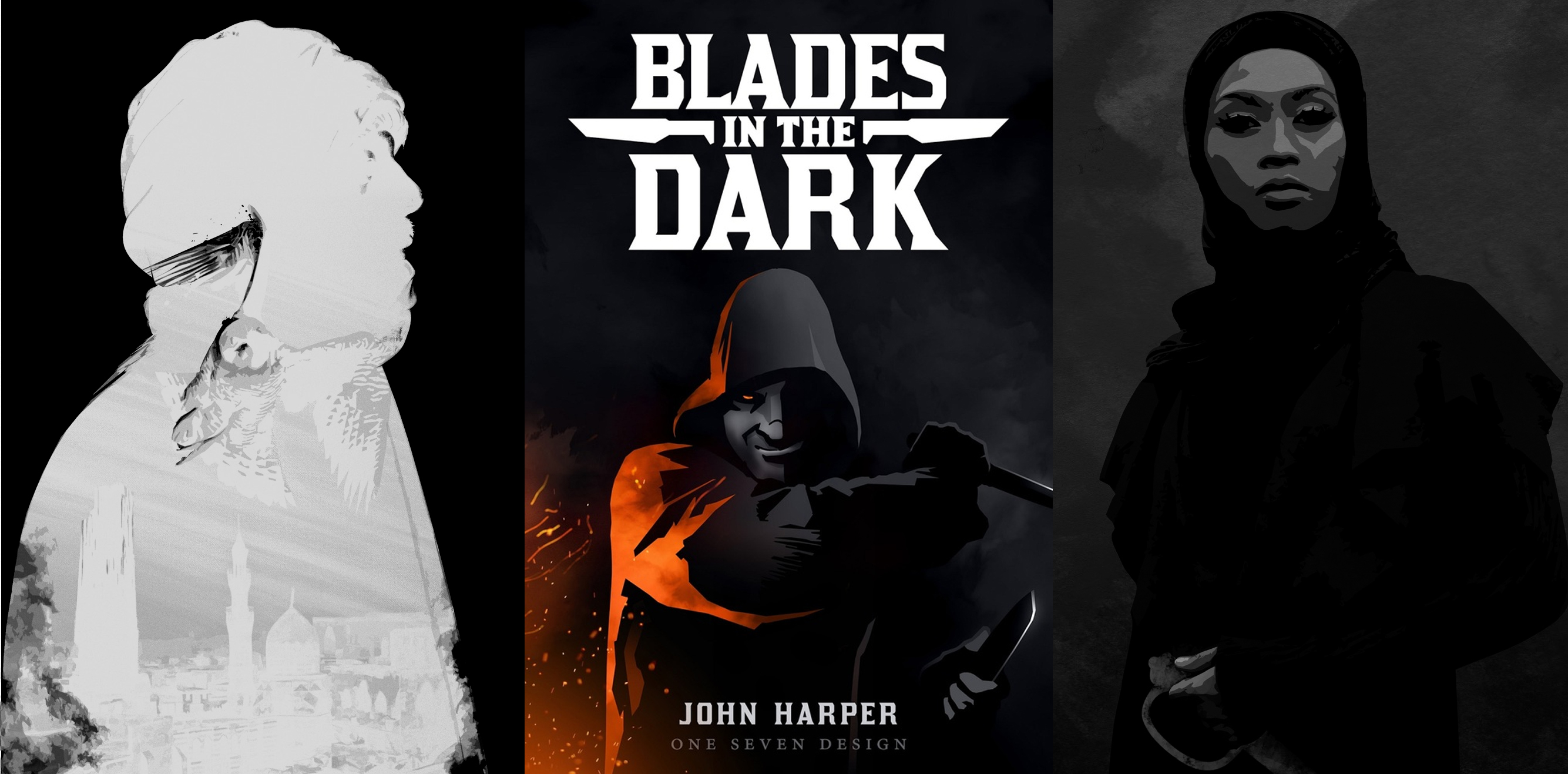 We had a fun thing in last night's f2f Blades in the Dark session. It's set in Duskvol and we've had at least a couple dozen sessions, probably more at this point. They're Hawkers, a group of circus performers gathering stray members into this new crew.
Anyway, I also ran a dozen sessions of Blades set in Iruvia for the Gauntlet. From time to time I'd drop details from one over to the other. The Iruvia game ended with a major, major change in the world. Essentially one of the four Demon Pillars of U'dusasha shattered and, more importantly, a beam of light appeared from the sky. It has remained and slowly grown larger.
That's important because in Blades in the Dark, there is no sun. It got broken. That whole thing caused chaos and we ended the Iruvia game with most of the PCs hijacking a flying vessel and fleeing to the north, in particular Duskvol.
Anyway last night we took up with the F2f game and I introduced hints of the changes—and the first suggestion of the strange light across the lands to the far south. I had lots of portents, including suggestions that the Leviathans are being drawn there. The group dug down and spent resources on investigation and on finding places for refugees, especially those from Iruvia (since three f2f PCs come from there).
Anyway, I connected the two with the Iruvian crew arriving and one of the f2f PCs spending effort to create an asset and set them up as a temporary cohort for the crew. They plan on working to make them permanent members—they like the Vizier, Mirage, Raksasha, and others (especially the friendly ghoul-loving dog, Lucky). Anyway it was a nice bit and a fun coda to the Iruvian game. Unfortunately Fraser Simons PC trauma'd out in the last session and Darren Brockes character stayed on in U'duasha to unionize the demons.
I have more impressions about Blades and Iruvia and Johnstone Metzger's excellent playbooks that I'll write up in a post soon.