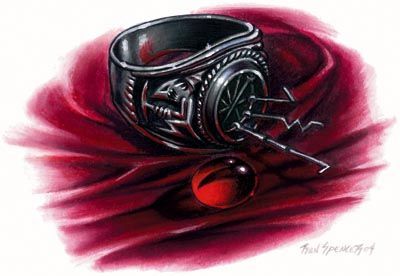 Non-traditional thieves tools
Just a little flavor to add to an item that generally does not get a lot of focus. We all know what lock picks look like and how they work. Mostly they are a single line in the inventory of one character and only mentioned when lost. These are some stranger variants that might be especially interesting to parties without a thief. Maybe a cool gift to searching characters when you had nothing specific planed. Feel free to post your own lock picks or other generally uninteresting bits of gear.
Elf-pick (DoF uses)
Apply this bulb to any wooden door and it will quickly take root and flower. The wood of the door shrinks rapidly as it feeds the new plant. Locks and hinges fall away and the door drops out of its frame. Roll a die, on a one the plant dies before producing another bulb.
Dwarf-pick (slow, reload)
When jammed into the stone frame of a locked doorway this device will begin to drill. It crumbling stone around the door until it falls free and the passage is opened. Rewinding the Dwarf-pick requires several hours of strenuous effort.
Orc-pick (loud, 1 use, dangerous)
In its inert state the orc-pick appears to be a pourase brick of clay. When moistened (traditionally with blood or spit) it can be molded into a sticky mass that becomes highly volatile. Carefully applied to a lock or thrown against a barricade it will explode on impact with a low thump. The sound is bound to draw attention unless covered by noise of combat or celebration.
Monster-pick (dof uses, dangerous)
A seemingly delicate feather-like appendage kept in a wooden box when not in use. Any metal lock, hinge, or door brushed by this device will quickly rust away. Extreme care must be taken to avoid unintentional contact and the effects eventually weaken.