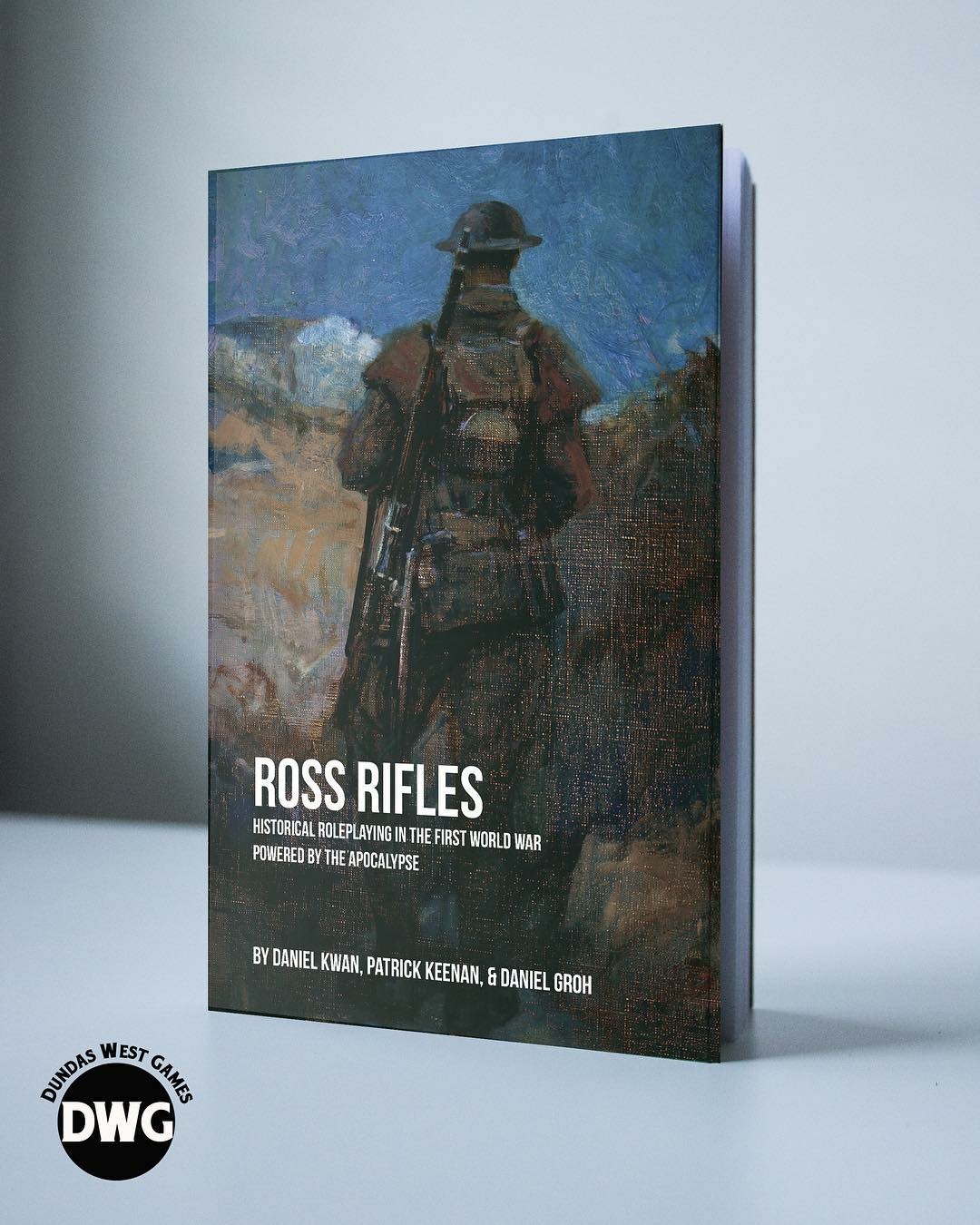 A friend of mine just posted this to Facebook, sounds pretty damn cool:
After years of working with tabletop RPGs and education, it was time to write a game that was not only entertaining but educational. A game I would want to use in my own classroom. @keenan_patrick and I have been working on a project we are proud to finally share! Ross Rifles is a tabletop RPG where players take on the role of a member of the Canadian Expeditionary Force in the First World War. Using the game, characters can experience the horrors of a new era of warfare, form bonds with their fellow soldiers, and discover a developing Canadian national identity.
This is only a mock-up of the cover. The game is currently ready to play, but we are taking our time to expand the content of the book, carefully playtest the game with the community, and connect with museums and veterans groups to ensure that we've respectfully and accurately depicted the lives of soldiers who fought in WWI.
I'll be posting about the game periodically on this profile. If you're interested in the project or trying the game, follow us @dundaswestgames and give us a like on Facebook at facebook.com/dundaswestgames!