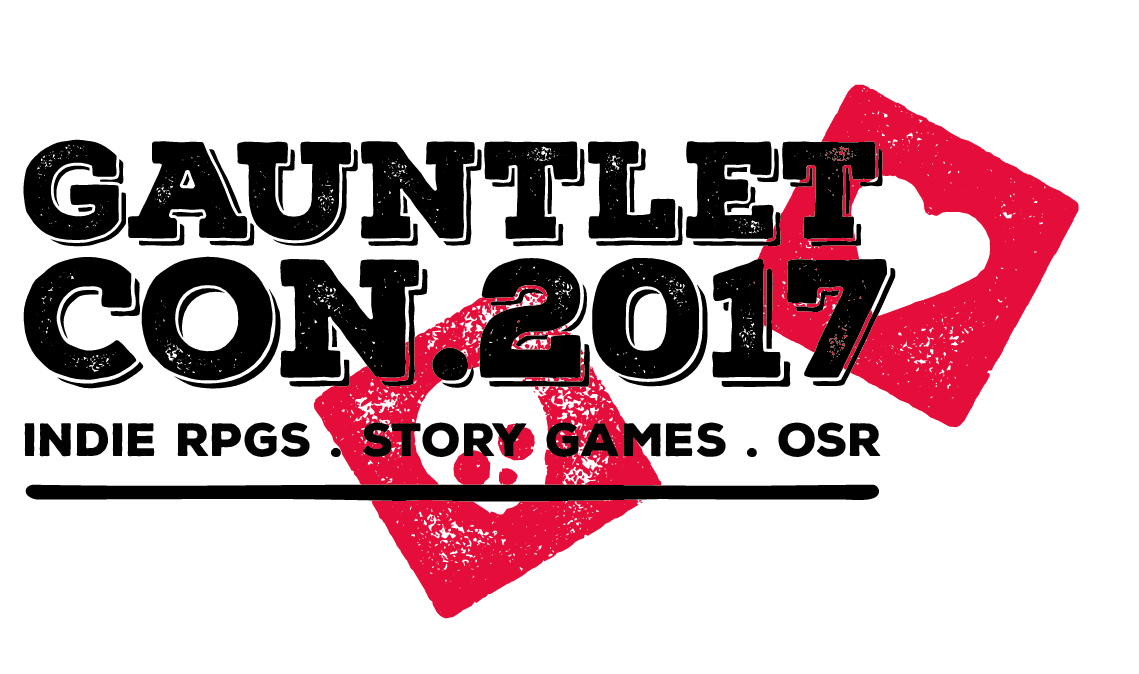 Gauntlet Con 2017
I am thrilled to announce that due to the support of our Patrons, the Gauntlet Community is launching Gauntlet Con, an online role-playing game convention! The convention is being spear-headed by Kate Bullock (who is an expert at meatspace conventions) and me (who isn't too shabby at online RPGs and knows lots of smart folks he'll con into making things awesome).
This October, the 20th through the 22nd, we will be hosting a slew of games, panels, contests and more.
Save that weekend on your calendars, folks, this is going to be a really fun weekend!