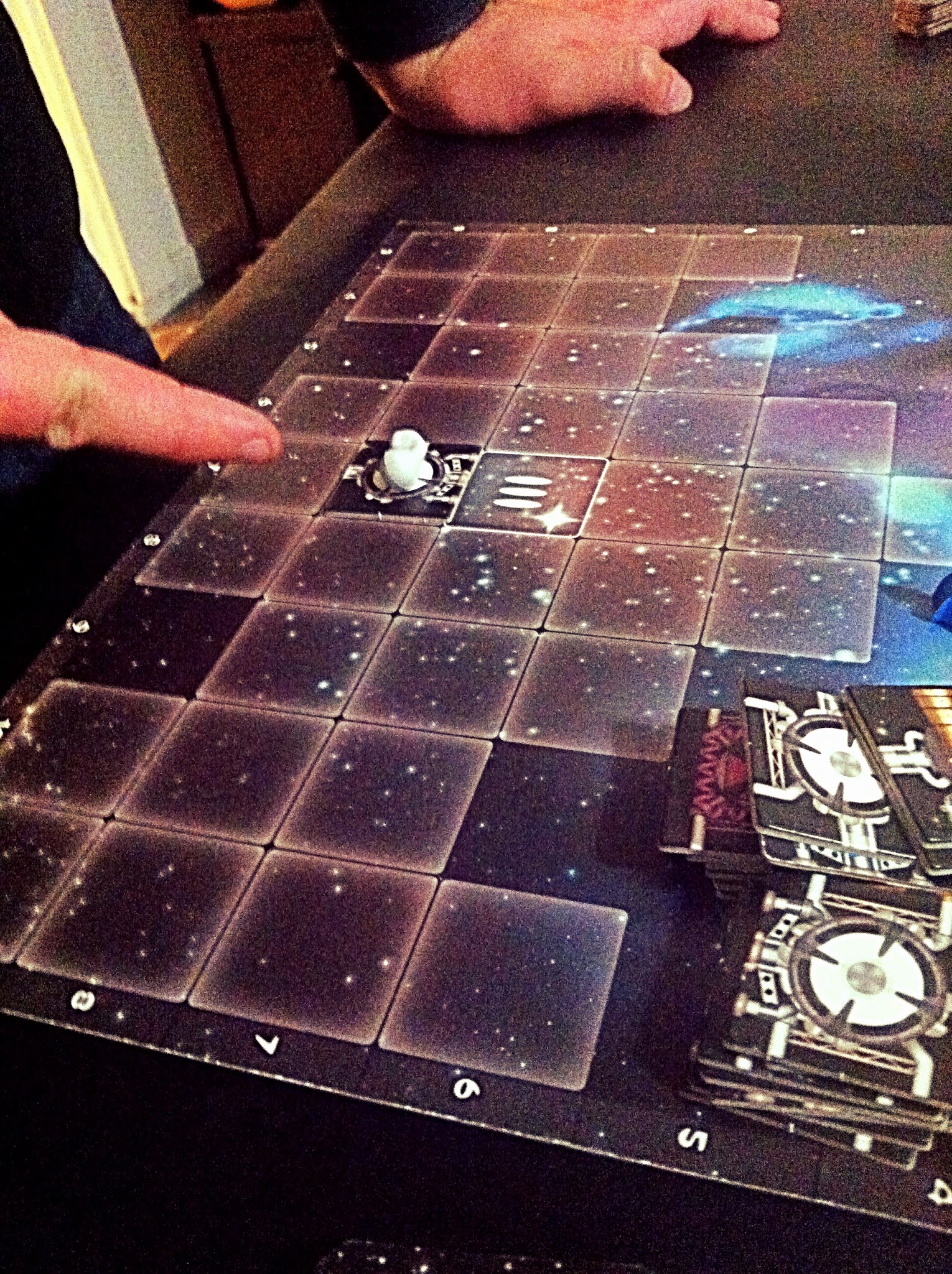 Galaxy Trucker is game by Vlaada Chvatil (he of Codenames renown). In it, players construct ships by frantically drawing and placing tiles, and then attempt to get those ships to where they need to be. The journey is mostly about watching your ship get gradually disassembled, destroyed, and depopulated by pirates, asteroids, and epidemics.
Last night a friend's ship was so thoroughly battered that he was down to a single crew member on a single cabin tile, and still made it through the trip.
(In the lower right you'll see all the tiles that got blown off the ship.)
I need to get this game to the table more often.  So much fun.