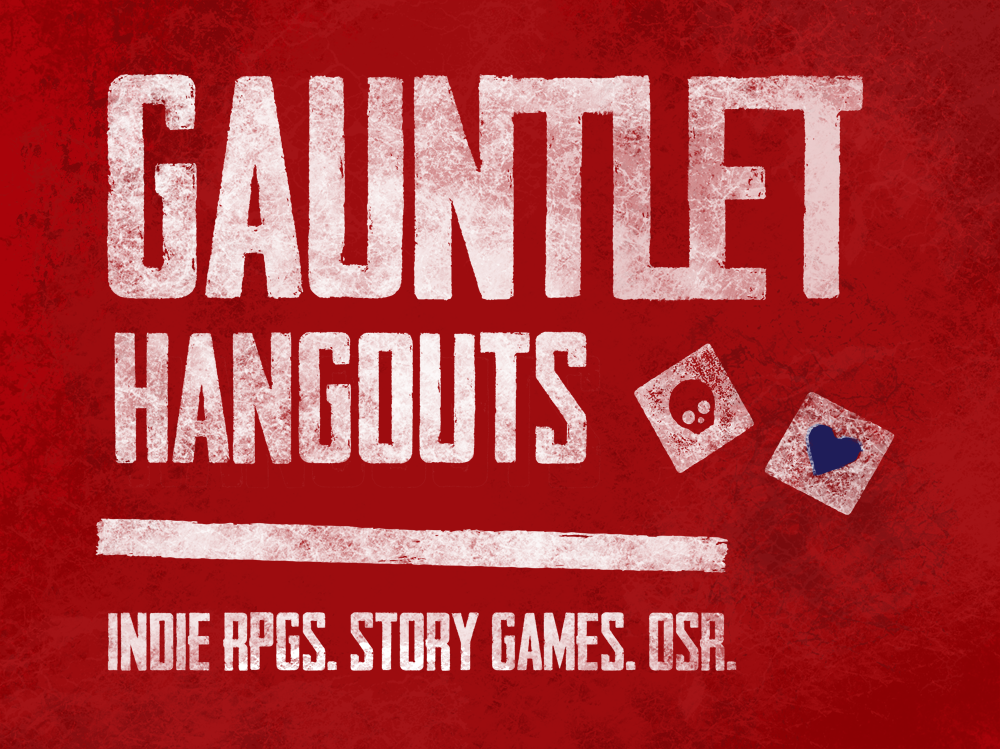 Greetings, all! The weekly Gauntlet Hangouts video roundup post is now up on The Gauntlet Blog! This week features sessions of games like Threadbare, Masks, Misspent Youth, and more! Check it out, and be sure not to miss all the other great Gauntlet Blog posts from the week!
https://www.gauntlet-rpg.com/blog/gauntlet-video-roundup-january-4-2019
Thanks go out to all our Gauntlet Hangouts videos game runners, facilitators, and players this week, including: Agatha, Alex Meltsner, Alun Rees, Auzumel S, Ben Swinden, Bethany H, Blaine Moore, Catherine Ramen, Chris Newton, David Morrison, Erica Stevenson, gerwyn walters, Jason Cox, Jesse Abelman, Jim Crocker, Joe Zantek, Keith Stetson, Leandro Pondoc, Lowell Francis, Ludovico Alves, Michael G. Barford, Mikael Tysvær, Mike Panciera, Owen Thompson, Patrick Knowles, Peter Mazzeo, Richard Rogers, Robert Ruthven, Ryan McNeil, Sarah J, Seraphina Malizia, Stentor Danielson, Steven desJardins, steven watkins, Tim Osburn, Tomer Gurantz, Tyler Lominack, Walter German, and Yoshi Creelman.